International Marketing Of Livestock, Semen & Embryos
---
Specializing in all breeds of cattle, horses, sheep and goats

To maintain or increase the genetic potential of a herd, the breeder must always be searching for new genetics that will complement his herd base. Many of these genetics are found in the international marketplace.

The goal of American Genetics International is to bring buyers and sellers of livestock genetics together and to take administrative responsibility for the development of mutually successful genetics programs.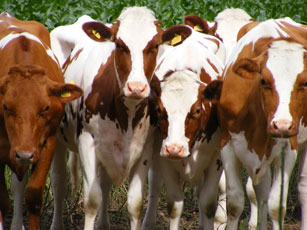 American Genetics International
has over 50 years experience helping international buyers and U.S. sellers of all breeds of livestock.

American Genetics International provides all coordination between the buyer and the seller from the time of selection until animals are delivered. This includes managing all export health testing, health and shipment documentation, contracting for insurance, trucking and international transport . . . providing a full service to manage all shipment activities on behalf of both the buyer and seller.
PROFESSIONAL AFFILIATIONS